One year, 365 days ago. A small decision that would go on to create many opportunities for me regarding the world of books and blogging. This blog was born, debated in my brain during a Computing lesson which I should have been paying attention in, thinking about all of my failed attempts in the past to create an attractive blog that was updated regularly. The times I've wanted to quit and delete it altogether. It's been a wild ride and I would like to thank you guys for sticking by me through thick and thin with my blogging. The posts have been randomly released, schedules gone to pot but I managed to blog at least one post for every single month of 2016 which is something that I hadn't managed to do in the past. It was all of your love and support that kept me going and still does keep me going. When you deal with constant negative thoughts in your brain, it's easy to think that your blog is boring or you're just not a good writer but I have been simply blown away by your comments and book discussions. It means the world to me that you are with me on this road to hopefully a successful book career in publishing and as a published author (hopefully one day) but I don't have any giveaways on offer since I see some bloggers offering vouchers or signed ARCs but I am planning to do something like that in the future. My goal now is to keep this blog going for another year and with plenty of regular posts since I am currently taking a break from education.
The first news to announce is that I have continued my love for blog tours and have been accepted onto another one run by Xpresso, you guys know that I've blogged for them before and read+reviewed books here for promotion as well as leaving links to giveaways but my plan is to keep going with those as I always love to help authors find the exposure for their books, delivering well written stories to a new and expanded audience which is not just you followers but also my Goodreads followers. I have submitted forms in to take part in a number of them between now and April so fingers crossed! I have also two tours coming up with Red Door Publishing including one in February which I for the first time get to kick off the tour! My blog will be the first stop and I'm feeling incredibly excited for it.
I have also been extremely active on Twitter requesting books for review as well as winning books. Here's my Twitter if you would like to follow it, I reached 300 followers just before Christmas!: https://twitter.com/MarriedToBooks3
Now, onto the January releases as promised. All with blurbs and covers credited from Amazon and Goodreads!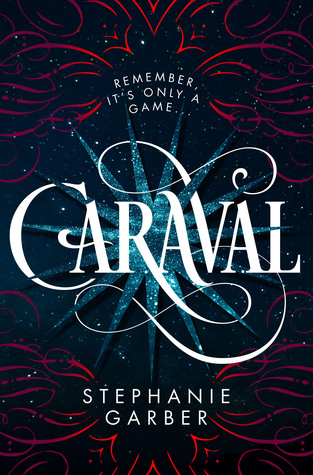 Release Date: Jan 31st
Whatever you've heard about Caraval, it doesn't compare to the reality. It's more than just a game or a performance. It's the closest you'll ever find to magic in this world . . .
Welcome, welcome to Caraval―Stephanie Garber's sweeping tale of two sisters who escape their ruthless father when they enter the dangerous intrigue of a legendary game.
Scarlett has never left the tiny island where she and her beloved sister, Tella, live with their powerful, and cruel, father. Now Scarlett's father has arranged a marriage for her, and Scarlett thinks her dreams of seeing Caraval, the far-away, once-a-year performance where the audience participates in the show, are over.
But this year, Scarlett's long-dreamt of invitation finally arrives. With the help of a mysterious sailor, Tella whisks Scarlett away to the show. Only, as soon as they arrive, Tella is kidnapped by Caraval's mastermind organizer, Legend. It turns out that this season's Caraval revolves around Tella, and whoever finds her first is the winner.
Scarlett has been told that everything that happens during Caraval is only an elaborate performance. But she nevertheless becomes enmeshed in a game of love, heartbreak, and magic with the other players in the game. And whether Caraval is real or not, she must find Tella before the five nights of the game are over, a dangerous domino effect of consequences is set off, and her sister disappears forever.

OUT NOW!
Seventeen-year-old Ruby is a fireblood who must hide her powers of heat and flame from the cruel frostblood ruling class that wants to destroy all that are left of her kind. So when her mother is killed for protecting her and rebel frostbloods demand her help to kill their rampaging king, she agrees. But Ruby's powers are unpredictable, and she's not sure she's willing to let the rebels and an infuriating (yet irresistible) young man called Arcus use her as their weapon.
All she wants is revenge, but before they can take action, Ruby is captured and forced to take part in the king's tournaments that pit fireblood prisoners against frostblood champions. Now she has only one chance to destroy the maniacal ruler who has taken everything from her and from the icy young man she has come to love.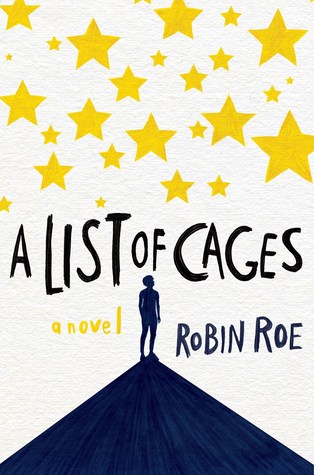 OUT NOW!
When Adam Blake lands the best elective ever in his senior year, serving as an aide to the school psychologist, he thinks he's got it made. Sure, it means a lot of sitting around, which isn't easy for a guy with ADHD, but he can't complain, since he gets to spend the period texting all his friends. Then the doctor asks him to track down the troubled freshman who keeps dodging her, and Adam discovers that the boy is Julian–the foster brother he hasn't seen in five years.
Adam is ecstatic to be reunited. At first, Julian seems like the boy he once knew. He's still kind hearted. He still writes stories and loves picture books meant for little kids. But as they spend more time together, Adam realizes that Julian is keeping secrets, like where he hides during the middle of the day, and what's really going on inside his house. Adam is determined to help him, but his involvement could cost both boys their lives.
OUT NOW!
I want to make my husband fall back in love with me.
Let me explain. This isn't an exercise in 1950s wifeydom. I haven't been reading articles in old women's magazines. 'Twenty ways to keep your man'. That couldn't be further from the truth.
I want him to fall back in love with me so that when I tell him to get the hell out of my life he'll care. He won't just think, 'Oh good'.
I want it to hurt.
Paula has had Robert's back since they got together as drama students.
She gave up her dreams so he could make it.
Now he's one of the nation's most popular actors.
And Paula's just discovered he's having an affair.
She's going to remind Robert just what he's sacrificing.
And then she's going to break his heart like he broke hers.
It will be her greatest acting role ever.
Revenge is sweet.
Isn't it?
Release Date: Jan 18th
At the edge of the Russian wilderness, winter lasts most of the year and the snowdrifts grow taller than houses. But Vasilisa doesn't mind, she spends the winter nights huddled around the embers of a fire with her beloved siblings, listening to her nurse's fairy tales. Above all, she loves the chilling story of Frost, the blue-eyed winter demon, who appears in the frigid night to claim unwary souls. Wise Russians fear him, her nurse says, and honor the spirits of house and yard and forest that protect their homes from evil.
After Vasilisa's mother dies, her father goes to Moscow and brings home a new wife. Fiercely devout, city-bred, Vasilisa's new stepmother forbids her family from honoring the household spirits. The family acquiesces, but Vasilisa is frightened, sensing that more hinges upon their rituals than anyone knows.
And indeed, crops begin to fail, evil creatures of the forest creep nearer, and misfortune stalks the village. All the while, Vasilisa's stepmother grows ever harsher in her determination to groom her rebellious stepdaughter for either marriage or confinement in a convent.
As danger circles nearer, Vasilisa must defy even the people she loves and call on dangerous gifts she has long concealed this, in order to protect her family from a threat that seems to have stepped from her nurse s most frightening tales.
Release Date: Jan 26th
Don't Trust This Book
Don't Trust These People
Don't Trust Yourself
And whatever you do, DON'T give away that ending…
Louise
Since her husband walked out, Louise has made her son her world, supporting them both with her part-time job. But all that changes when she meets…
David
Young, successful and charming – Louise cannot believe a man like him would look at her twice let alone be attracted to her. But that all comes to a grinding halt when she meets his wife…
Adele
Beautiful, elegant and sweet – Louise's new friend seems perfect in every way. As she becomes obsessed by this flawless couple, entangled in the intricate web of their marriage, they each, in turn, reach out to her.
But only when she gets to know them both does she begin to see the cracks… Is David really is the man she thought she knew and is Adele as vulnerable as she appears?
Just what terrible secrets are they both hiding and how far will they go to keep them?
That's all for this blog post, thanks so much guys for reading and supporting! Let me know in the comments section for this blog post what your most excited for January releases are, I'll see you very soon with some new posts.
Alice x