These are my favourite type of blog posts to make, it's time for another review round up! I have a mixed bag of reviews for you all to read and enjoy. If you would like to see more reviews by me as a UK Top 40 reviewer on Goodreads, send me a Goodreads friend request here: https://www.goodreads.com/user/show/45911840-alice-marriedtobooks and I will happily accept! Onto the books!
Sanctum is the sequel to the book Asylum in the Asylum series, a YA Horror collection.
I really enjoyed reading the book, I thought that the carnival scenario throughout the story held my interest and circuses do interest me when things aren't quite as they seem. Dan, Abby and Jordan all reunite in this book which takes place again at the Brookline Asylum. All of three of them have received in the mail photographs that send shivers up spines. To solve the mystery of what actually these photographs mean, they all travel back to the place that still has its secrets. Plus, it's also Halloween and Halloween is meant for more thrills.
The ending was extremely thrilling, still the haunting pictures across the novel do paint a picture of what an Asylum looks like and also circuses from the past. Again, due to the graphic detail in some places, this is not a novel for young readers or the fainthearted. A great follow-up!
Overall star rating: 4 out of 5 stars!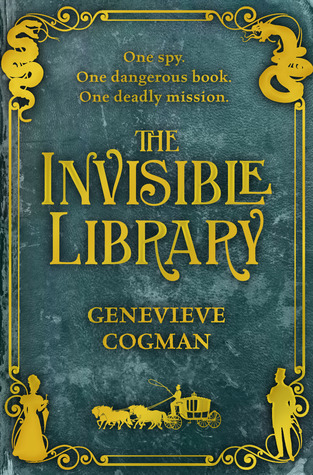 DNF at Page 52.
This was my local library's YA Book Club pick of the month for June.
The plotline looked great, a story about a spy called Irene who works for a library. Together with her new assistant Kai, they get posted to London which in the book is very futuristic. But their mission stalls as on arrival to steal a book, someone has got there first. But sadly, the story for me just didn't work, the descriptions were long and I felt that made the scenes a lot longer than they should have been. I lost interest and with a heavy heart, I had to DNF it as it just wasn't the read for me.
I don't give star ratings to books I don't finish reading!
3.5 out of 5 stars!
This is a modern day reimagine of Alice In Wonderland and quick fun fact, my mum called me Alice after her favourite childhood book Alice In Wonderland! The Alice in this story goes to a themed sleepover and experiences an accident. In hospital, she is in a coma and while she can hear the conversations of her family, friends and doctors, she can't physically reach out and touch them. Through this coma, she ends up in the world of Wonderland to which she isn't sure about finding an escape.
It's a cute story, great for younger readers between 8-14 years of age but I wanted to see more of the Wonderland world rather than just mini scenes. I had no problems with the plot or the pacing.
Disclaimer: I was sent an ARC copy of Eat Sweat Play for read and review by Macmillan publishers!
I don't really read a lot of non-fiction and certainly not ones that involve sport but I found Eat Sweat Play to be a fascinating insight into the world of women and sport. Anna has definitely done her research speaking to a variety of sports celebrities and magazines who have run campaigns to promote women in sport. A variety of topics are explored within the book: The gender pay gap, sexism and attitudes towards women in sport. In this ARC, I would have love to have seen some charts or graphs maybe highlighting survey results and other research results just to give it a visual feel.
I loved having the opportunity to review this as I wanted to branch out and read new books from genres away from Young Adult Fiction. I don't really know what else to add other than it was a valuable insight into sport and for anyone interested in sport, this is a great read!
I am currently in the process of reading and reviewing a ton of books for publishers as well as catching up on my own TBR lists. There's around 40 books in total across physical and digital formats. The fastest way to get updates and new reviews is through my Goodreads which I log on to everyday without fail.
That's it for this blog post, have a great Sunday. Let me know down in the comments section if you like/dislike my reviews or if you've read any of the stories that are mentioned.
Alice x