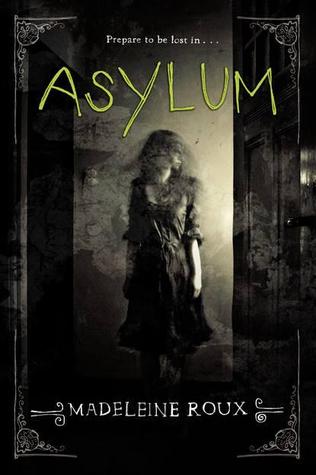 I wanted to read a scary book, something that would chill me to the bone, a dark, deep, twisted read. For me, Asylum ticked all of the boxes.
The main character Daniel Crawford is on a summer programme run by the New Hampshire College but instead of staying on a College campus, the students are housed in an ex-run asylum. Dan meets Jordan, Abby and his new roommate Felix but after a short time at the asylum, nothing is quite what it seems. Dan starts to suffer from hallucinations, Jordan and Dan from nightmares and all of the friends from disturbing images and creepy texts that threaten to kill them all. It's then that Dan starts to question his true heritage and because of this, he is determined to get to the bottom of the mystery. Even through all of the local residents who seem to hate his guts.
The images in the book are quite disturbing but in all honesty, I feel that the images paint scenes of portrayal throughout and gives the reader more to explore regarding settings in various locations. It's most definitely not a book for anyone under the age of 15, it's violent in places. Please don't read this book before bedtime! For anyone wanting to be scared out of their wits, this is a book that I will recommend to you.
Review for the sequel Sanctum to follow soon!