Please friend me on Goodreads if you read and enjoy my reviews: https://www.goodreads.com/user/show/45911840-alice-marriedtobooks
I've been busy reading and reviewing a ton of books recently so here is one big post with all of the books that I've reviewed!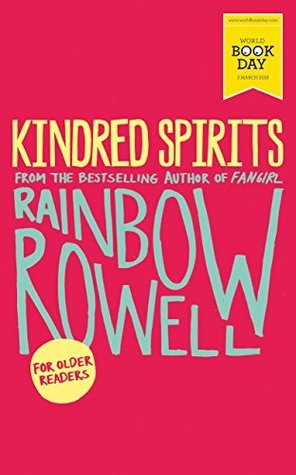 This was a nice sweet read, I really like Rainbow Rowell's writing style and since Kindred Spirits is the first story that I've read by her, the plot premise was really well executed and was perfect to break me out of my reading slump.
This has got to be one of my favourite reads so far this year. I was also very close to meeting the author Tracy Chevalier at a local literature festival close to where I live here in England but sadly missed her by a couple of hours.
I've always been fascinated by the portrait of the Girl With A Pearl Earring and to hear that a novel of the same portrait name was published, I leapt at the chance to read it. The story is told through the eyes of Griet who becomes a maid to a famous painter, Johannes Vermeer. The writing has everything: scandal, excitement, romance, the importance of staying true to yourself. I thought that the scenes describing how Griet and Johannes was an interesting look into art in the 1600s. This was a nice, easy read and was left satisfied with the ending. Couldn't fault it. Would recommend to others.
BIG NEWS: I had no idea there was a film of this too! Until my mum came in and asked me what I was reading, I can't contain my excitement! 🙂
3 stars out of 5 stars!
Lolita is not a novel for the fainthearted, with it's controversial plotline involving a middle aged man running away across America with a twelve year old girl. I had been keen to read it because of how widely the novel is mentioned in other people's autobiographies as well as in the study of English Literature. The writing was difficult to follow at times and I struggled to visualise the settings of where both Lolita and Humbert were during important scenes throughout. But the topics written and portrayed are quite graphic. Not a novel for children. It was a change from reading and reviewing YA fiction.
4 stars out of 5 stars!
I can't believe there are no other reviews on Goodreads of this book! I'm shocked because I found the plotline and writing style to be captivating. The blurb itself was a total mystery, somehow, my local College managed to acquire a copy of Follow Me and I was the first to borrow it. But for anyone interested, here is some more info about the book.
Follow Me is not your typical YA/NA book. I say NA because the characters by the end are 19 but start at 17. The main character Tasmin has a pretty house in California, loving parents and a sweet boyfriend but all that is about to change when the killings start. Secretly, she's not a human. She takes to the oceans and kills Mavericks, their worst enemies. Rescued from a near-death situation, she ends up on an island where she experiences desire to return to the California coast and be reunited with her loved ones.
The chapter lengths were long in places but it was a really refreshing read. The cover is quite pretty too as that was what appealed to me to pick the book up in the first place. There are a few scenes of violence and death so I would advise younger readers to read Follow Me with an older reader. But I was left wanting more. I eagerly await for a new book by the author.
3.5 out of 5 stars!
Nights of Rain and Stars was a nice read, it follows the story of four different people who all come to be into contact with each other on a Greek island. I picked this book up at my local College library where I am a student at a while ago. The characters themselves (David, Fiona, Elsa and Thomas) all had their own various issues and were trying to find the solution to them. There's also the mystery of the Irish woman Vonni who came to live on the Island but you find out why and her story in the book.
I read the book quickly and liked how each character found their solutions to their troubled issues. The setting was nice throughout. I liked Maeve's writing style, this was the first book by her that I've read. Good for anyone wanting a reading escape!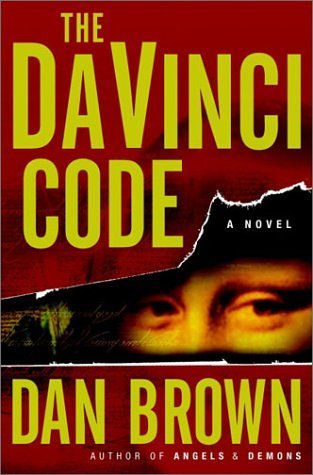 4 stars out of 5!
The two reasons why this novel doesn't get the full 5 stars is 1, the ending wasn't all that brilliant and 2, the story did drag on in places and was hard to follow. But I couldn't fault the amount of thrills, spills and adventure that took place throughout. I have to admit, a lot of my friends had warned me against reading The Da Vinci Code because it wasn't for them but the story played out like a James Bond movie. I love James Bond, I love James Bond movies. I'm excited to read more of Dan Brown's books. Some of the scenes in the novel are quite violent but also cunning. My favourite was towards the first 1/3 of the novel when Robert and Sophie gave the French authorities the slip. A total action-packed read!
AND FROM A WHILE BACK THAT I FORGOT TO REVIEW: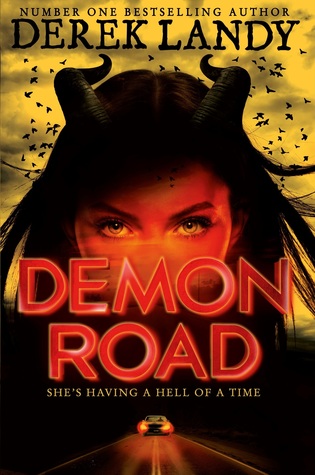 I won a copy of Demon Road via a Maximum Pop Books twitter giveaway. I realised this morning that I had forgotten to mark down on Goodreads that I had read the book several months ago. This was the local YA Book Club that I go to every month pick for June.
There's only one word to describe this novel: Epic.
If you are looking for a story with brutal supernatural scenes, haunting atmospheres and thrilling chases, this is the story to go to. At times, Amber wasn't the cleverest of thinkers, making some brash decisions in a bid to escape. Some of the story was a bit violent in places but nothing could take away the fact that the world building and thrills that came throughout with all of the various happenings was outstanding. A brilliant first book in a series and the second Desolation is fixed on my TBR list. For my first book I've read by the author Derek Landy, it was a rollercoaster ride. Not for the fainthearted! But for anyone into exciting, dangerous YA novels and/or like Supernatural or anything to do with encounters between different groups of characters, pick this one up!
Thanks so much for reading!
Alice x