Hey everyone and welcome to another blog post. For this blog post, I will be sharing with you all a very crazy idea that I've had to try and cut down on my TBR list. Why not read 5 books in a day? And because tomorrow AKA Friday is going to be quite a lazy, chilled back type of day, why not try and attempt this challenge with tasks that I've created myself and see what happens? All happenings for this challenge will be recorded on my Goodreads account Marriedtobooks44. So, onto the little prompts that I've set for myself! By the way, I will be including blurbs of the stories that I've mentioned here along with the covers so if you are interested in a particular one, you can add it to your TBR list!
Prompt #1- Read a book that you received as bookmail this week.
Book Selected: Indigo's Dragon by Sofi Croft.
This is an ARC sent to me by the author after I saw a tweet by her posted asking for book bloggers, in particular YA book bloggers since I read and review a ton of YA books to give her novel, the first in a planned series a try. My ARC copy is only around 100 pages long because this is due to the formatting used for the ARC copy. The actual story once it's out in print is double that page length.
Some families keep monstrous secrets…
Fans of How to Train your Dragon, Harry Potter, and Percy Jackson.
Indigo lives in the Lake District, and spends his time exploring the mountains he loves. An unexpected parcel arrives containing a first aid kit inside his grandfather's satchel. Indigo's curiosity is raised as he looks through his grandfather's notebook to discover drawings of mythical creatures.
Strange things begin to happen and Indigo finds himself treating an injured magpie-cat, curing a cockatrice of its death-darting gaze, and defending a dragon. Indigo realises he must uncover the secrets his family have kept hidden, and travels alone to the Polish mountains to search for his grandfather and the truth.
Danger looms as events spiral out of control, and Indigo needs to make choices that change him, his world, and his future forever…
Prompt #2- Read a book by an author you haven't read in a while.
Book Selected: Looking Glass Girl by Cathy Cassidy.
This is a modern day reimagining of Alice in Wonderland and by chance at my local library, I spotted the hardback there while my boyfriend was sitting back on some beanbags complaining about the heat. I've met the author herself once many years ago and I haven't read her books in a long while.
Alice nearly didn't go to the sleepover. Why would Savvy, queen of the school, invite someone like her?
Now Alice is lying unconscious in a hospital bed.
Lost in a wonderland of dreams and half-formed memories, she's surrounded by voices – the doctor, her worried friends and Luke, whose kisses the night of the fall took her by surprise . . .
When the accident happened her world vanished – can Alice ever find her way back?
Prompt #3- Read a book that you've seen on Goodreads Listopia a lot.
Book Selected: The Giver by Lois Lowry.
I've seen this book on what, 60 Listopia book lists? It's freaking crazy considering a lot of people have read and enjoyed the story but hadn't even heard of it until I joined Goodreads as a reviewer last year. It's relatively short in length as well.
This haunting story centers on Jonas, who lives in a seemingly ideal, if colorless, world of conformity and contentment. Not until he's given his life assignment as the Receiver of Memory does he begin to understand the dark, complex secrets behind his fragile community.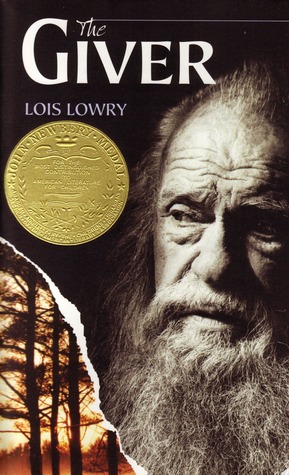 Prompt #4- Read a book that's the first in a trilogy that's been on your TBR list.
Book Selected: Graceling by Kristin Cashore.
This is the first book in a high fantasy trilogy that I've been DYING to read since November last year and I thought, why not read it as part of my crazy ass challenge? I first heard about it from Sasha Alsberg (abookutopia) talk about how much she loved the trilogy and because I trust and admire her reading choices, I had to get my hands on this one.
Katsa has been able to kill a man with her bare hands since she was eight – she's a Graceling, one of the rare people in her land born with an extreme skill. As niece of the king, she should be able to live a life of privilege, but Graced as she is with killing, she is forced to work as the king's thug.
When she first meets Prince Po, Graced with combat skills, Katsa has no hint of how her life is about to change.
She never expects to become Po's friend.
She never expects to learn a new truth about her own Grace – or about a terrible secret that lies hidden far away…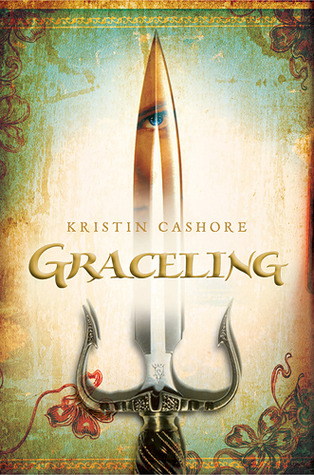 Prompt #5- Read a work of Non-Fiction and/or Poetry.
Book Selected: Brother by Matthew and Michael Dickman.
I won this poetry duology as part of a Twitter giveaway with the publishers Faber and Faber. I was picked as the winner after 83 people entered so effectively, I beat 82 other people to win a copy of this. What appeals to me about this prompt and book selected in particular as this is the first time that I will be reading and analysing poetry since I sat my GCSE English Literature paper two years ago and I love my poetry so much.
A dual-authored volume of poems from the multi-award winning Dickman twins – leading voices in America's outstanding generation of younger poets.
Although the brothers extol differing inspirations (Matthew writes with the ebullience of Frank O'Hara, Allen Ginsberg and Jack Kerouac, Michael with the control of William Carlos Williams and Emily Dickinson), they are unified by the unflinching, remarkable verse they wrote when their older sibling tragically took his own life. It is these moving, grieving but life-affirming poems that solely comprise this dual-authored volume. Published in an inventive tête-bêche edition, the poems appear head-to-toe, communing in the middle, making Brother a searing but ultimately up-lifting journey of grief, love and family.
And that is it for this blog post, I hope that you enjoy reading it. Don't forget to like, comment and subscribe to my blog for regular updates!
Alice x