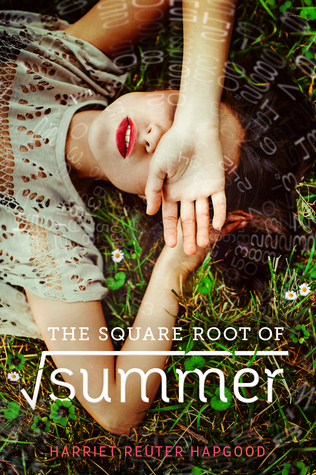 Final star rating: 3.5 out of 5 stars!
I would like to thank the publishers Pan Macmillian and the author Harriet Reuter Hapgood for sending me a copy of the book in exchange for an honest review.
The Square Root of Summer is set in the seaside town of Holksea and follows the experiences and life of student Gottie who experiences some bereavement after her grandfather Grey passes away. The story takes place the summer after Grey's death in which Gottie looks back at the guy Jason who she fell in love with at Grey's funeral but this could prove distracting when an old friend Thomas moved back to the area after he originally moved out to Canada with his family.
I felt that the story title and plot looked incredibly interesting and for the first half of the book, I felt connected with the characters and could discover Gottie's obsession with wormholes and physics equations but by the second half of the book, I found the story pace to be a bit disjointed and felt that the physics equations that were frequently mentioned within the story took away a bit of the enjoyment I had from the first half of the book. I could predict what would happen at the end quite early on and felt a little disappointed after a lot of interesting things surrounding the characters within The Square Root of Summer.
I loved the whole premise with the time capsules. And now I feel more determined to make one of my own.
For any science lovers, this is the story for you. But my overall feelings at the end were mostly of disappointment. I would read more books by this author.